Bookings
Bookings are closed for this event.
Date & Time: 27/02/2020 19:00 - 21:00

Download the event iCal
---
Talking & Props, Fourth Edition, is a festival of performance works dealing with language in relation to specific movement practices – as material and sound, or as a song or a spoken narrative. As an in-depth study of the vocal technique growling, a polyphony of voices exploring voice beyond speech, a chaos poetic dream song and a slowly evolving subtle conversation amongst a ring of listeners.
Contributors: The Disengaged Free Jazz Orchestra (Kajsa Wadhia and Maria Stiernborg), Moa Franzén, Tove Salmgren and Kajsa Wadhia, Vida Midgelow and Jane Bacon (UK), Olivia Riviere and Lisen Pousette along a program in the foyer, curated by Anna Westberg.
See full festival schedule here!
Talking & Props is a companion to the movement based practice initiated by Weld Company since 2013, inviting choreographers to create work with the theme "No Talking, No Props".
---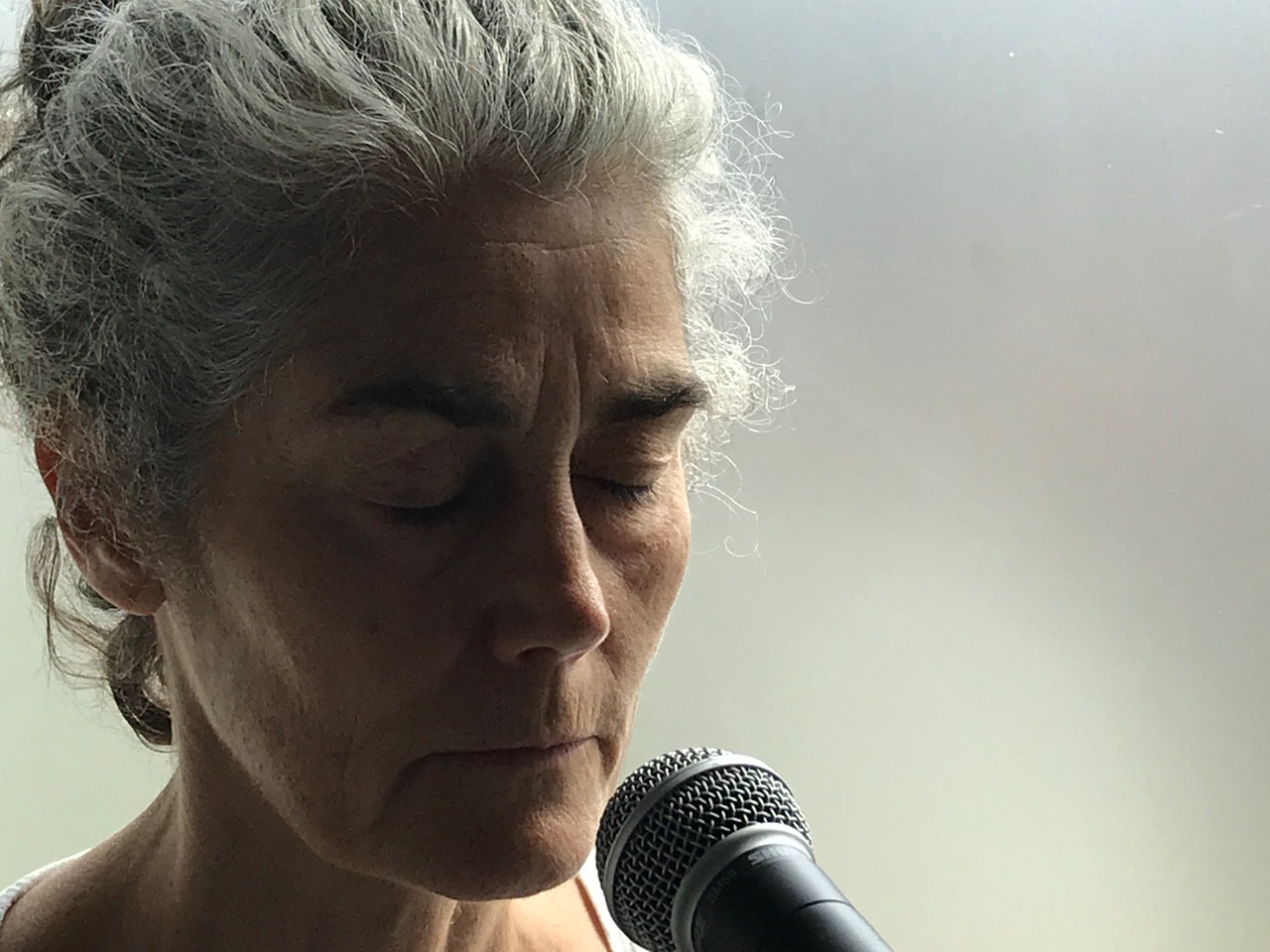 Poto: VidaMidgelow

BreathBone
/ Vida Midgelow and Jane Bacon
with music by  Tom Williams
30 minutes performance followed by a discussion.
NB! limited seating.
Quiet, reflective and immersive, BreathBone creates spaces of encounter for heightened inner awareness. Audiences are invited to enter an intimate performance duet by Vida Midgelow and Jane Bacon, where gesture, voice and sound generate an evocative and meditative experience. This improvised choreography of the felt sense brings us closer to what it is to be human, giving voice to interior spaces of flesh, the immediate present and the phantasmic.
Following the performance, we invite you to join us in a discussion about performances and contemplative practices. Each attendee will be gifted a score so they might continue to practice.
Supported using public funding by the National Lottery through Arts Council England, Dance4 and Middlesex University.
Together, Professors Jane Bacon and Vida Midgelow co-edit the hybrid peer reviewed journal Choreographic Practices and co-direct the Choreographic Lab.
They are currently an associate research artist at i4C4/ Dance4, UK.
---
Weld is supported by Stockholms stad, the Swedish Arts Council and Region Stockholm